Proceans High-Performance Sailing Rope (reel & by metre)
Proceans High Performance sailing lines comply with British Standard BS 1891:1998 and European Standard EN 1891 for low stretch kernmantel ropes. View Standard in PDF Format.
High performance double braided polyester is suitable for all applications where low stretch and low creep is essential such as highspeed winching, halyards and sheets.
Proceans high performance ropes have a unique, patented high strength polyester core which grips both layers together preventing slip or stretch.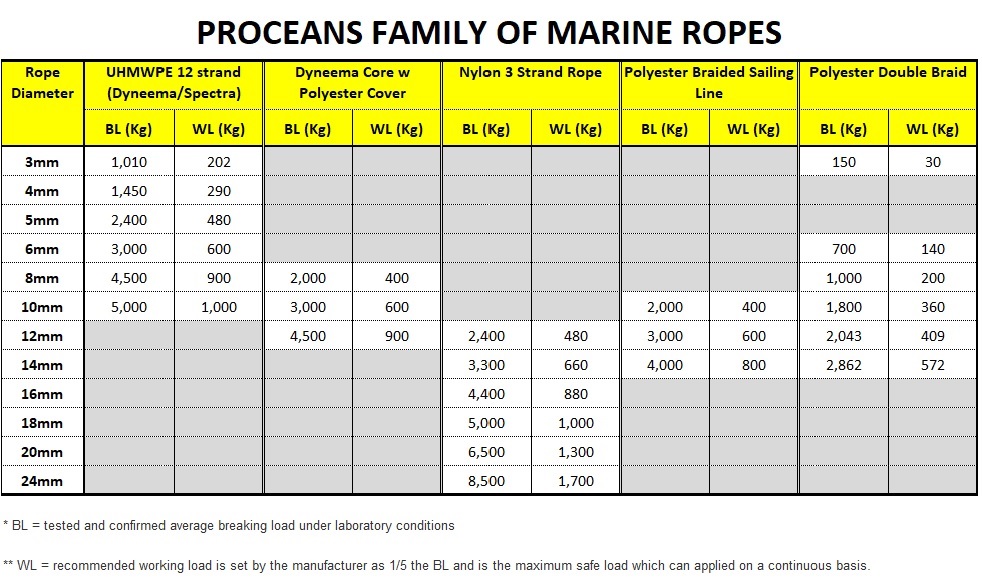 ---